Spring has Sprung in Philly!
As the days get longer and the weather gets warmer, Philly  comes alive and transforms into a paradise of outdoor festivals and al fresco events. From music, to food and drinks, to age-old Philly traditions, events for everyone fill the spring season with nonstop fun!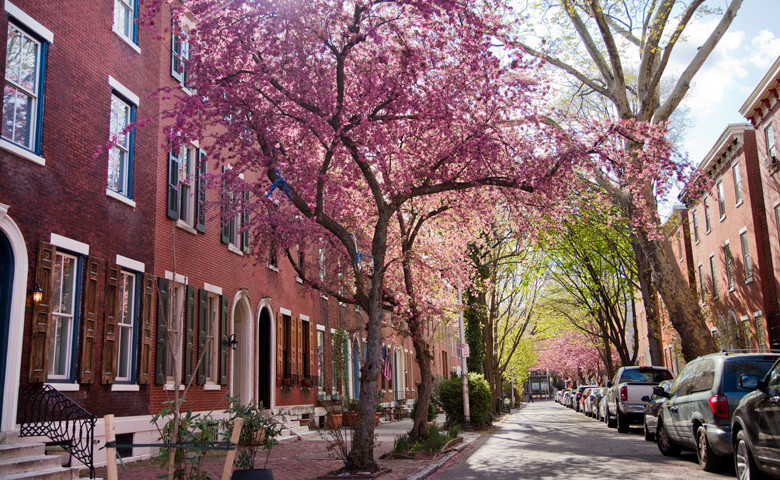 It's time to head outside and explore all that Philadelphia has to offer! Minutes from The Residences at Dockside awaits the Blue Cross RiverRink and their legendary Summerfest. The RiverRink transforms into a roller rink, a boathouse-styled Lodge, and a play area for kids.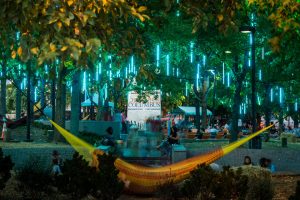 If wine is your idea of the perfect kickoff to spring, then the Philadelphia Wine Festival is perfect for you. Hosted by Philadelphia magazine, there will be representatives pouring hundreds of varieties of wines from all around the world.
Don't miss the Chestnut Hill Home and Garden Festival on May 7th, 2017, where you'll be able to talk with gardening experts, check out tons of landscape and flower displays – fun for the whole family! And don't head back inside before you've gone to Spruce Street Harbor Park, back for its fourth year. Visit the pop-up park to lounge on hammocks, enjoy food from a floating restaurant, and play games along the waterfront boardwalk!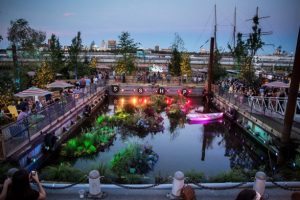 Whatever you choose to do this spring, you can always head home to The Residences at Dockside when you need to take a break from the festivities- just steps from all the fun that Philly has to offer! Visit us to tour our beautiful models and to learn more about current availabilities. Our Sales Office is located at 717 South Columbus Boulevard – we're open Wednesday through Saturday from 10:00 a.m. – 5:00 p.m.; or by appointment. For more information, call 215-925-3000 or visit us at www.DocksideCondominiums.com.