10/22 Halloween Recipes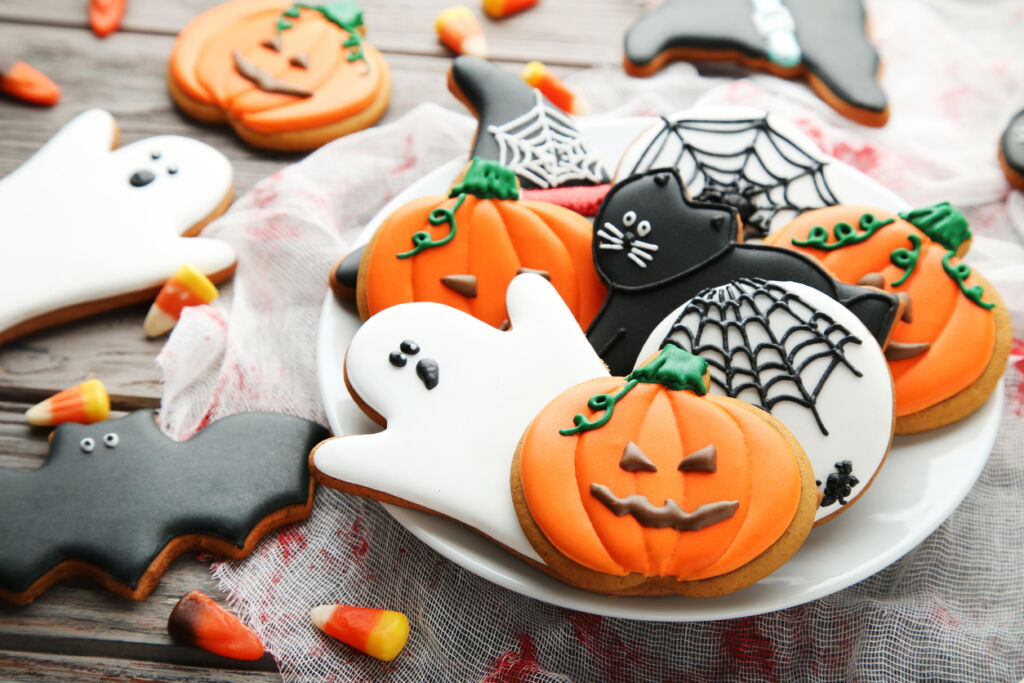 However you're choosing to celebrate this year, everyone could use a little treat! Read on for some fun and spooky Halloween recipes.
These spooky chocolate cake balls are super fun and taste great. They'll be a hit with kids – and they can help decorate their own too!
These are sweet, simple and cute. Easy to make in large batches and deliver to your neighbors or a small gathering!
Just three ingredients are needed to make this great Halloween treat. Only takes about 10 minutes from start to finish. The kids will love helping out with these, and eating them too!
A classic chocolate cake with a cute twist.
If you want something less halloween-y and more fall, try these Pumpkin Spice Scones. Serve warm and topped generously with butter or cream cheese. The perfect fall snack!
These are made from slices of granny smith apple, covered in dark & white chocolates to create the web design. A delicious combination of tart and sweet, and a great alternative to the regular halloween candy.
All those delicious ingredients of pumpkin pie (even the crust!) are frozen into a creamy ice-cream treat that doesn't require an ice cream maker or any churning.
This delicious, festive punch can be spiced up with a little optional cinnamon whisky.