Home Decor: Hygge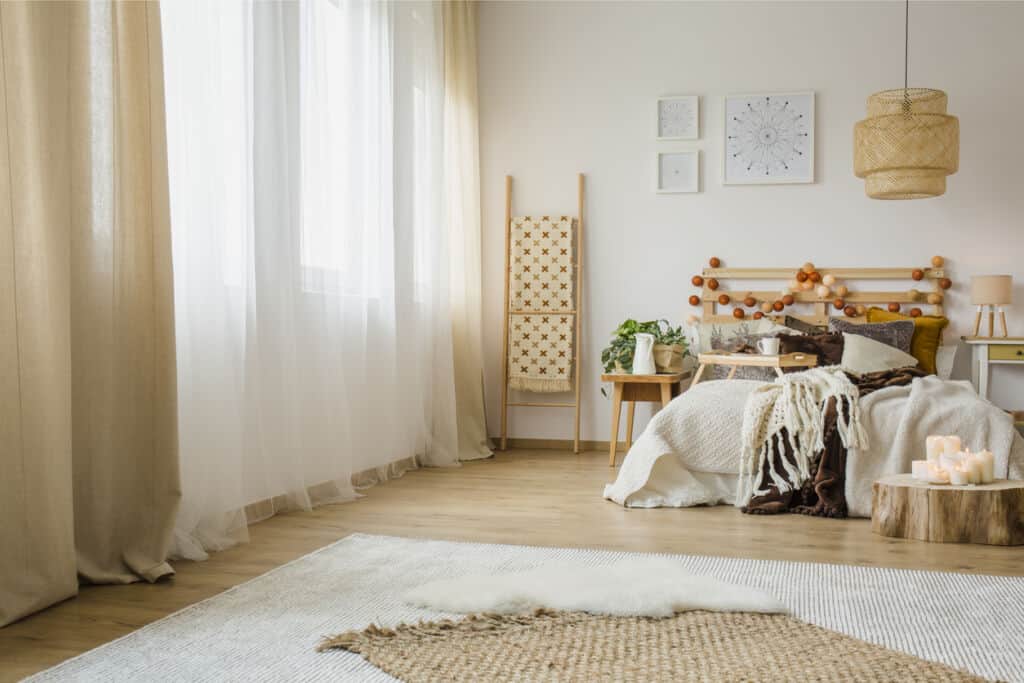 Hygge (pronounced hoo-ga) is a Danish concept of creating joy and coziness in everyday life. Hygge is a state of mind. It is about being present in your environment and having your home reflect the fact that it's filled with family, friends, and good times. There are many ways to bring this feeling into your space through interior design. While it may sound appealing to have your home look like the cover of a magazine, some may want a more lived-in feel. With fall on the way, it's not a bad time to cozy up your living area. Here are some characteristics of hygge that translate well into home decor:
Neutral Colors
The color scheme in a hygge home shouldn't be too overwhelming. Everything you add to your hygge home should contribute to an atmosphere of harmony and peace. Sticking to a neutral color palette is important when creating a relaxing space. Using pastel colors like light grays, browns and creams will create a sense of ease and comfort.
Texture
Mix materials and patterns as a way of adding character and interest to what could otherwise be a relatively minimalist scheme. You can add warm, natural materials, such as wood, leather and wool.
Lighting
Candles, lamps, and fireplaces are among the common uses of lighting always found in a home full of hygge. Lighting sets the mood for a space. Scatter candles throughout the space or light up a dark corner with twinkly lights. Opt for fixtures with a softer light to add a pleasant touch to your home design without being too overwhelming.
Minimalism 
Select favorite pieces of decor that carry function and subtle style. Choose neutrals and whites for your wall colors throughout the house to create a sense of space and calm. Books that you love that may spark a conversation among guests, or items with sentimental value are good examples of hygge decor.
Are you thinking of buying a home in Philadelphia? Dockside has it all – you'll feel far away from the hustle and bustle of city life but you close enough to enjoy it. We'd love to hear from you and welcome you into our community at The Residences at Dockside.  for more information.
Own the View. Own the Skyline. Own at Dockside.