Blue Cross RiverRink Winterfest is Back!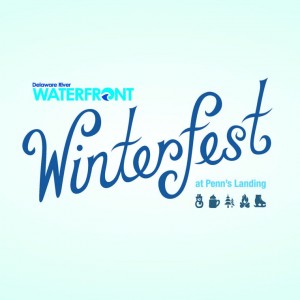 Philadelphia's newest holiday attraction is back for a second year… and it's just steps away from our front door at Dockside! The Blue Cross RiverRink Winterfest is now open at Penn's Landing every day through the holiday season and beyond, until March 1, 2015!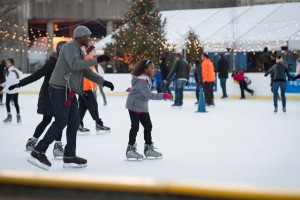 The Blue Cross RiverRink is Philadelphia's premiere outdoor ice skating rink, offering public skating sessions, season-long special events, parties, private functions, as well as skate rentals and sharpening. Surrounding the rink will be a winter garden and forest made of shipping containers, hundreds of holiday trees and shrubs, woodchips, rustic furniture, market lights and fire pits.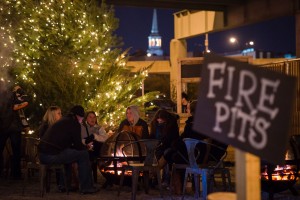 The Lodge will be housed within a newly revamped indoor space consisting of two cozy, ski chalet-style heated tents with comfy couches, indoor fireplaces, rustic decorations, and a wraparound porch complete with rockers and heat lamps. Garces Events and their Executive Chef, Adam DeLosso, will provide a spectacular winter menu for the The Lodge and a concession stand for faster, more casual dining options, as well as a coffee shop for a variety of hot beverages. The Lodge will also have a bar serving local craft beers and cocktails, and a variety of spiked hot drinks.
You can also find lots of unique gift ideas with a boutique filled with an Art Star-curated selection of gifts handmade by artists from across the country.
Blue Cross RiverRink Winterfest will also be home to a brand-new light show, featuring the dancing lights from Spruce Street Harbor Park, reset and coordinated with thousands of other lights throughout the site. Playing two shows on the hour and half hour starting at dusk, this musically-synced light show will feature a festive mash-up of color and lights that will bathe the entire site. A surprise, magical ending can be expected at the end of every show.
Take advantage of this one-of-a-kind holiday attraction – all happening so close to home for those of us at Dockside. Enjoy!