Did you know that The Residences at Dockside has our own public art installation, featuring work from an internationally acclaimed sculptor?
The cool-looking, brushed stainless steel fish floating on poles surrounding our entrance and outdoor sign are part of an art installation titled "Open-Air Aquarium" created by Magdalena Abakanowicz, a Polish sculptor known for her use of textiles as a sculptural medium. The piece, which was completed in 2003, was commissioned by The DePaul Group, Dockside's parent company, in cooperation with the Redevelopment Authority of the City of Philadelphia.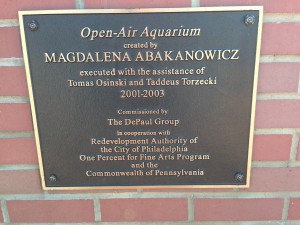 So the next time you pass by those floating fish outside our building, stop… take another look… and appreciate this world-class work of art!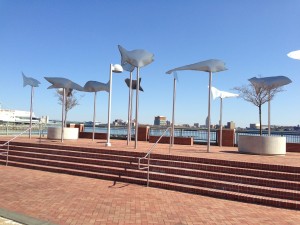 To learn more about the artist, visit her website at http://www.abakanowicz.art.pl/about/-about.php