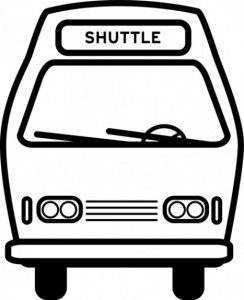 Are you aware that Dockside has our own private shuttle service to and from Center City, just for our residents? It's a great service that you should take advantage of, if you haven't already.
The shuttle runs Monday-Friday, with 3 scheduled loops in the morning and 3 in the afternoon/evening. Morning departures are scheduled to leave our lobby at The Residences at Dockside at 7:00AM, 8:00AM and 9:00AM. Afternoon/evening departures are scheduled to leave the lobby at 4:00PM, 5:00PM and 6:00PM.
Scheduled stops for the Dockside Shuttle Service:
Dockside lobby then traveling west along Walnut Street, stopping at the following cross streets: 8th, Broad, 16th, 22nd and 30th Street Station.
Returning east along Market, with stops at 30th Street Station, 17th, 13th, 8th and the final stop, our Dockside lobby.
Shuttle your way to and from Center City – it's easy, convenient – and free for our residents!