It's a busy weekend in Philly, with lots to do in and around the city! Here are two fun ideas for Dockside residents:
As you know, we love and welcome pets here at Dockside. Check out WINTERFEST, the first annual pet adoption event/open house at Central Bark Doggy Day Care (2501 Wharton Street) on Saturday (Feb. 23) from 11am-2pm. The event will be a fundraiser for several area pet rescue groups. Bring your dog along for some fun four-legged activities and pet-care tips. There will be adoptable dogs and cats available, as well. Great fun for a great cause! For more info, call 267-861-2276.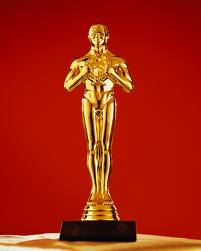 Sunday night (Feb. 24) is Oscars night – and if you're not having or attending an Oscar party here at The Residences at Dockside, why not head out to one of the Oscar parties going on around the city? For a list of Academy Award viewing parties open to the public, go to:
http://www.philly.com/philly/blogs/things_to_do/Do-this-Phillys-top-spots-to-watch-the-Oscars-.html
Have a fun February weekend!