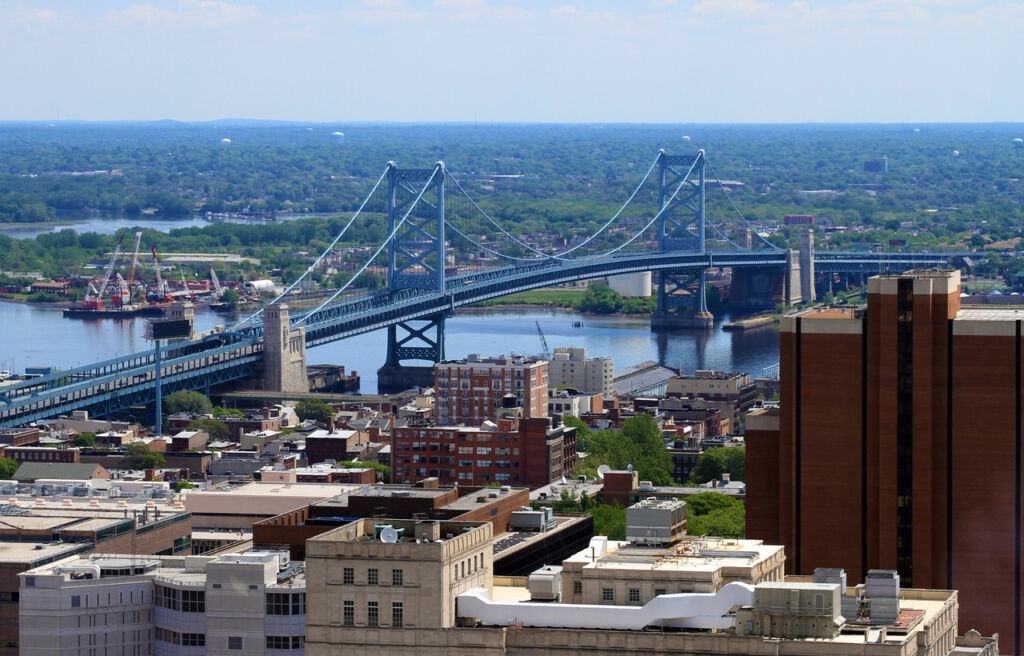 Just a short drive over the bridge or ride on the ferry and you have access to everything the Camden Waterfront has to offer! 
Visit the Battleship New Jersey
Take an interactive tour and learn about life as a battleship sailor. The U.S.S. New Jersey was built at the Philadelphia Naval Shipyard and launched a year after the attack on Pearl Harbor on December 7, 1942. Fully restored since it was decommissioned in 1991, the U.S.S. New Jersey opened as a museum on the Camden Waterfront in 2001.
Wiggins Waterfront Park
Wiggins Park & Marina is a perfect place to visit all year round.  Stroll the promenade along the Delaware River and take in the Philadelphia skyline. In warm weather, the park features festivals and outdoor concerts on its Riverstage, including its annual Sunset Jazz Series. Its 50-slip deep water marina is open seasonally April through October.
Camden Children's Garden
The Camden Children's Garden's mission is to inspire and educate people of all ages by providing opportunities to improve their quality of life, health and community through horticulture. It is a special place for children and families to explore and discover the natural world. The Garden is located across the Delaware River from Philadelphia and adjacent to the Adventure Aquarium, Susquehanna Bank Center, and Battleship New Jersey. The Children's Garden is easily accessible by the RiverLink Ferry from Penn's Landing, the PATCO High Speedline, or the River Line Train.
Camden Circuit Trails
One of America's largest trail networks is located right here in Camden and metro Philadelphia. Connecting the two cities, the Ben Franklin Bridge Pedestrian Walkway offers an approximately 3-mile round trip walk, run, or bike ride over the Delaware River, with access from the Rutgers–Camden campus. Extending 1.2 miles from the bridge, the Ulysses Wiggins Waterfront Park Promenade follows the Delaware River and connects visitors to waterfront attractions.
Our waterfront condos in Philadelphia are situated in a stunning riverfront neighborhood that is just waiting to be explored. Our condos just down from Delaware Ave. off of Columbus Blvd. offer luxury modern amenities including a newly renovated clubroom, indoor parking with security access, a 24-hour lobby attendant, indoor pool and hot tub, and a health and fitness facility. You'll love coming home to our luxury condos on Columbus Blvd with spectacular Philadelphia riverfront views. Contact us today for availability!