At Dockside, There's Plenty to Do Indoors and Out During Winter Months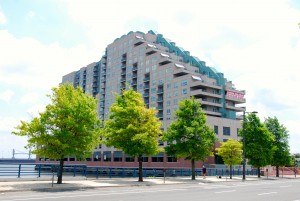 For some people, winter is a time to stay indoors and bundle up – for others, it's a time to explore the outdoors and play in the snow! Here at The Residences at Dockside, there are so many ways to stay active and have fun whether you're venturing outside or preparing for hibernation in the comfort of your building.
Residents here at Dockside are never at a loss for fun! They can swim in the building's heated indoor pool and relax in the refreshing hot tub – both offering fantastic views of the river and the city. And if you're looking to keep in shape this winter, our on-site fitness center includes top-of-the-line cardio and resistance equipment.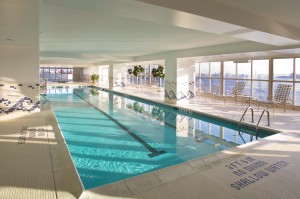 For those who would rather brave the elements and head outside, Dockside is located just minutes away from the amazingly popular Blue Cross RiverRink Winterfest, Philly's premiere outdoor ice skating rink and outdoor winter venue. Enjoy skating sessions, season-long special events, parties, skate rentals and sharpening! Hang out at the Lodge and cozy up in heated tents while you sip on craft beers, cocktails, and a variety of spiked hot drinks.
However you choose to spend your time during the winter months, there is something at, or close to, The Residences at Dockside for you! Come join us!