Career Wardrobe: Opening the Door of Opportunity for Philly Women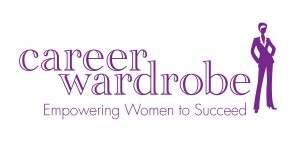 Here at Dockside, we enjoy supporting organizations in and around Philadelphia that are making a difference in improving the lives of people throughout the city. One of our favorite organizations is Career Wardrobe. Career Wardrobe is a nonprofit that aims to give women hope and a new start in life, by providing those in transition with whatever they need to achieve self-suffiency. Through training programs, resumé review, networking, and professional attire, they help empower unemployed and underemployed women to achieve career success so they are confident and prepared to work in professional settings. Since 1995, Career Wardrobe has served women in Philadelphia with the clothing, career skills, and confidence necessary to transition to work. In that time, they've helped nearly 75,000 women on their journeys to independence.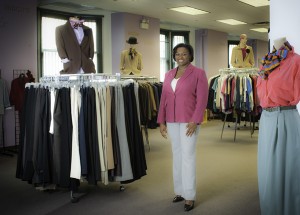 You can donate your clothing to Career Wardrobe right here at Dockside, in our lobby or our Sales Office, any Monday through Saturday from 10:00am–5:00pm; or Sundays from 12 Noon–5:00pm. They will accept both casual and professional women's clothing such as: separates (skirts, pants, blazers, blouses), matching business suits, gently worn shoes, accessories, coats, and new/unused beauty products, toiletries and make-up. Also needed are uniform items for women entering service or medical fields such as: scrubs, white blouses, solid bottoms, polo shirts, shoes and sneakers, steel-toed boots and maternity wear.
Please make sure donations arrive ready to wear: clean, on hangers, with all buttons, working zippers and no tears or stains.
Thanks for helping out and making a difference!