Enjoy Our City Parks
With the beautiful weather we've been enjoying, this is a great time to get out and enjoy some of Philly's fantastic parks. Philadelphia was designed with a number of parks all around the city. There are small ones secluded among buildings and larger spaces that run along the river and offer spectacular city views. Two of the most famous parks are Franklin Square and Fairmont Park.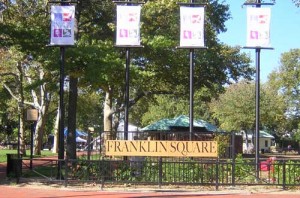 Franklin Square on 6th and Race Streets is a family-friendly space that offers fun for all ages. This 7.5-acre green built in 1825 offers mini-golf, a carousel, fountains, a storytelling bench, and more. Lay out a picnic on the beautiful lawn or grab a burger and shake from the popular SquareBurger.
Fairmount Park is one of America's largest urban green spaces, featuring 9,200 acres along the Schuylkill River. You can always find something to do in Fairmount Park, from softball fields and playgrounds, to a zoo, fishing, horseback riding, hiking, a wildlife refugee treatment center, and cycling. There are historic mansions connected by a trolley service that offer daily tours and Japanese Tea Ceremonies. Concerts are held frequently as well as many different festivals.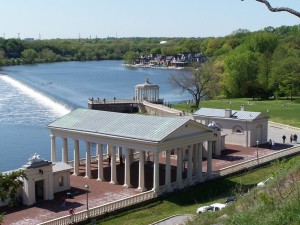 Take advantage of the summer weather and get to know our fabulous city parks a little better. For more information on events in both of these parks visit: