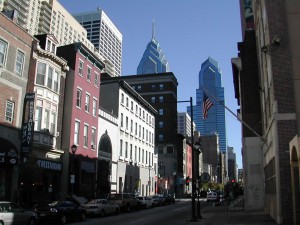 At The Residences at Dockside, we strive to create a luxurious and convenient lifestyle for our residents. One way we do that is by providing a free shuttle service! Buses depart from our lobby at 7:00 am, 8:00 am, 9:00 am, 4:00 pm, 5:00 pm, and 6:00 pm. They head West along Walnut Street making stops at 8th, Broad, 16th, and 22nd Streets and 30th Street Station. They return along Market Street making stops at 17th, 13th and 8th Streets before ending at the Dockside Lobby.
Get off at 8th Street for the Jefferson University Hospital or at Broad or 16th Streets for some great shopping. At the 30th Street Station, catch the subway, head over to Drexel University, or walk down to Penn Park. Stop off at 17th Street in the heart of the City's financial district or at 13th Street for more subway stations and City Hall. And finally, hop off at 8th Street again for the Gallery at East Market and Jefferson Medical College before heading home to Dockside.
Our shuttle service is offered with care for and attention to the convenience and needs of our residents. It's a great way to get around the city. Why fight through traffic or pay for parking when you can ride our shuttle – for free? It's a stress-free way to enjoy Philadelphia – and one more great benefit of living here at The Residences at Dockside!