Puttin' on the Ritz (The Ritz Five, that is…)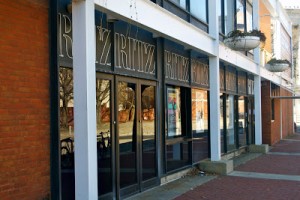 One of our favorite places to watch movies in Philly is the Ritz Five, on Walnut Street between 2nd and 3rd Streets. Located only about a mile from Dockside, this classic theatre was one of the first to bring arthouse films to Philadelphia. In 1992, the Ritz Five premiered Philadelphia-area native M. Night Shyamalan's debut feature-length film, Praying with Anger. Ownership transferred to Landmark Theatres in March 2007. After over 30 years of operation, the theatre is still going strong, never wavering from its founder's original mission to give Philadelphia residents an opportunity to see the best in independent, foreign, and documentary film.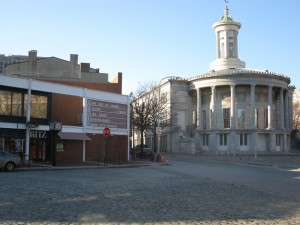 If you haven't been to the Ritz Five, or you haven't been lately, check it out! You can find the current schedule of films here.
And while you're there, keep an eye out for our 30-second Dockside cinema ad on screen before the film begins. We're proud to support the theater and you'll even find some of our new Dockside postcards in the lobby. We created them specifically for the Ritz patrons, to look like a traditional movie poster (see below). We like them – and hopefully, they'll help expose more people and bring some new residents to "Philadelphia's most unique waterfront condo living"!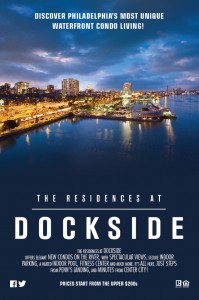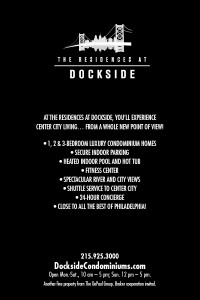 See you at the movies!