The weather is getting better and better every weekend… and spring is the perfect time to get out and about and discover all that our great city has to offer! Here are two suggestions for this weekend: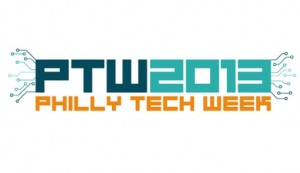 Organized by Technically Philly and running now through April 28th, Philly Tech Week celebrates technology and innovation in the region. This year's theme is "making a better Philadelphia through technology," with more than 70 citywide events including a women-in-tech summit, a gamer party, a NASA-sponsored international space app competition and a full day of tech programming at The Navy Yard. This year's festival powers on in grand fashion with a skyline version of Pong played on the 437-foot tall Cira Centere. For more information and a complete schedule of events:
http://www.visitphilly.com/events/philadelphia/philly-tech-week/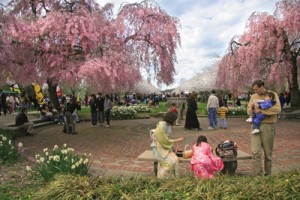 The Subaru Cherry Blossom Festival of Greater Philadelphia (Now through April 26)
Whether it's enjoying the fragile pink blossoms of 1,000 cherry trees, listening to the thundering beat of a giant Taiko drum, creating origami masterpieces or honing your sushi-making skills, the Subaru Cherry Blossom Festival of Greater Philadelphia is the place to celebrate all things Japanese. The Festival takes place throughout Philadelphia and includes ceremonial drumming, martial arts exhibitions, a traditional tea ceremony, origami demonstrations, Japanese movies and a special sushi-making presentation, which features nationally recognized master sushi chefs from Japan.
Most events are free and offer something for every age to enjoy.
The Festival continues a legacy established in 1926 when the Japanese government donated cherry trees to Philadelphia in honor of the Sesquicentennial of American Independence.
Locations vary, but some of the best places to see the cherry blossoms are in Fairmount Park along Kelly Drive and near the Japanese House and Garden.
For event listings, performance schedules and ticket information:
http://subarucherryblossom.org/
Enjoy your weekend!