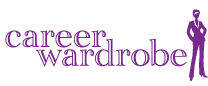 Here's a great way to help women in need in the Philly area. Career Wardrobe is a Philadelphia-area nonprofit that aims to help empower unemployed and underemployed women to achieve career success through training programs, resumé review, networking, and professional attire, so they are confident and prepared to work in professional settings.
You can donate your clothing to Career Wardrobe right here at our Dockside Sales Office during business hours throughout the summer. They will accept both casual and professional women's clothing such as:
separates (skirts, pants, blazers, blouses), matching business suits, shoes, accessories and coats. Also needed are uniform items for women entering service or medical fields such as: scrubs, white blouses, solid bottoms, polo shirts, shoes and sneakers, steel-toed boots and maternity wear.
Please make sure donations arrive ready to wear: clean, on hangers, with all buttons, working zippers and no tears or stains.
Thanks for helping out!